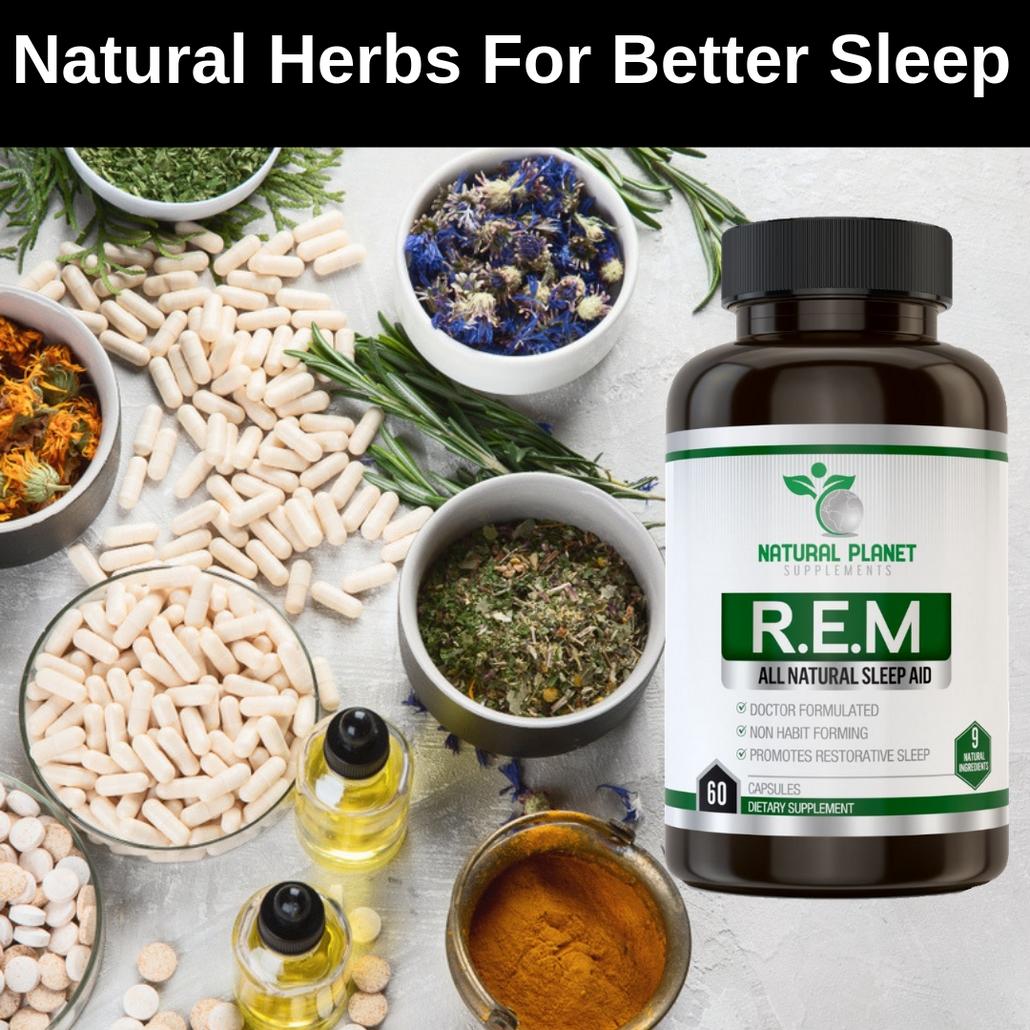 Over the years there have been plenty of ingredients and medicines produced to help with sleep, but only 4 natural herbs have been identified by multiple sourced to help with improving sleep. ( Valerian Root, Hops, Chamomile and Lemon Balm) They are all natural, clinically studied, and have no dependency like with over the counter sleep aids. And guess what... R.E.M has all four of these proven ingredients in its formula. With these four ingredients added into our formula, you can rest assured that you are getting a premium all-natural alternative to over the counter or prescription sleep aids.   
GABA & Melatonin are the 2 most important factors in priming your body for relaxation and reaching deep sleep. When you take R.E.M the levels of GABA and Melatonin naturally raise to help you reach the deepest parts of sleep.
GABA is an amino acid that helps put your body at ease and increase when you eat certain foods. While Melatonin naturally increases at night to signal your body its time for sleep and naturally decreases in the morning to signal your body to wake up.
When taken at night, R.E.M will increase your bodies levels of GABA and Melatonin, inducing relaxation and signaling your body for sleep and allowing you to sleep through the night.